Massage is an important component to the health and wellness of the body, mind and soul. At Hands in Harmony Massage Therapy in Papillion, we know that the mental and emotional stress in our lives manifests itself in our physical bodies, and massage therapy releases and removes those tensions and blockages.
People find help and relief from massage for a wide variety of reasons.
If you are tired of dealing with pain, a lack of mobility, or you've suffered an injury. Maybe you have posture problems, suffer from headaches, or chronic tension has left massive knots in your shoulders.
OR you are suffering from stress, depression, anxiety, lack of motivation or you have trouble sleeping.
OR, perhaps you have given yourself permission for a bit of a time out. If so, well done, you should feel great that you've decided to do something for yourself.
Whatever your circumstances, we at Hands in Harmony can help! Too often, massage is chosen as a last resort. But the chances that once we have worked out the muscular tension that has held you back and free your mind to relax and let go of stress, YOU WILL FEEL BETTER!
A wide variety of modalities and session lengths are offered to accommodate your unique goals and schedule. Please call to schedule an appointment.
---
Meet Our Therapists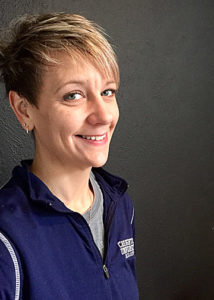 Tori Keith, LMT — Tori graduated from Montana State University-Billings in 1999 with a BS degree in Psychology and Sociology and worked in the field a couple years when she realized that field wasn't the right fit for her. In 2000 she moved from Montana to Nebraska to attend massage school at Omaha School of Massage Therapy. Graduating with a degree and license in 2001, she began her massage career. She worked as an independent contractor for 3 years before venturing out and starting her own business in partnership with Brenda Thomas in 2004 – Hands in Harmony Massage was born in May of 2005 with the goal of helping more people discover the health and healing benefits of massage. 11 years later, it was time for a remodel and Tori took over as sole owner with a plan to bring in more therapists and increase the profile of Hands in Harmony in the area and connect with other business owners, especially in the Papillion area.Tori has a wide range of training in several areas. Using the experience and training she's received over the last 15 years, she is able to utilize the specific techniques and pressure that works for each individual client. She has been extremely blessed with a very loyal clientele, but always welcomes new ones!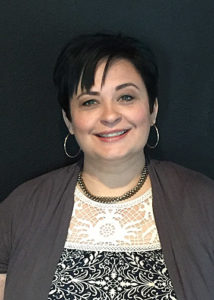 Yvonne Fenoglio, LMT —
Yvonne graduated and received her license in August of 2007. She is nationally certified as a National Certification Board of Therapeutic Massage & Bodywork professional. She specializes in Swedish, Pregnancy and Hot Stone Massage. Her desire is to help others live a low stress live and help free her clients from debilitating pain through massage therapy.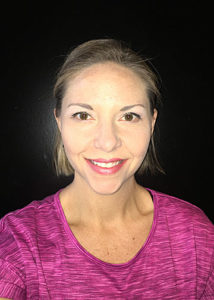 Brenda Thomas, LMT — Brenda graduated from Omaha School of Massage Therapy and became licensed in 2001. She has since continued to specialize in Swedish and Deep Tissue Massage. Brenda is also our facial massage specialist. In 2004 she joined Tori in co-founding Hands in Harmony. In 2015 she stepped down and works only part-time so she can spend more quality time with her 3 children. She loves promoting the health and wellness of others.